Posted by Jimmy Minnish on June 6, 2018 under Links |
Be the First to Comment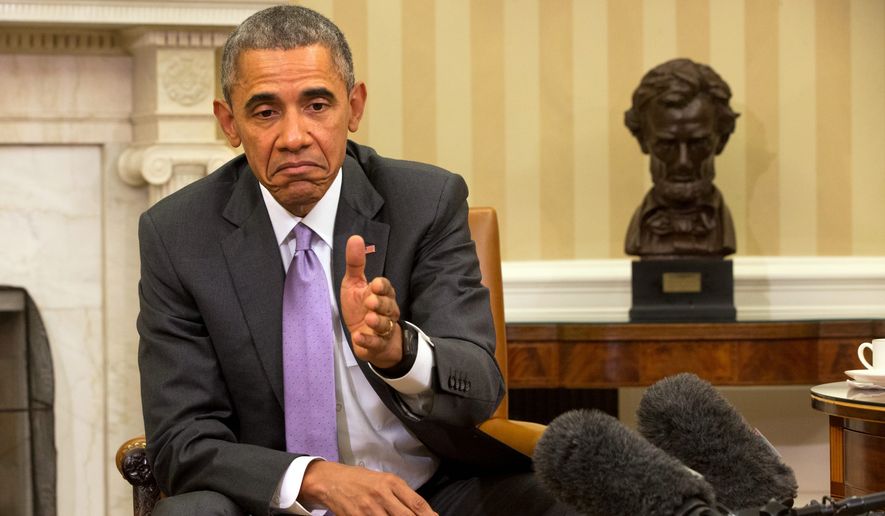 By Guy Taylor
– The Washington Times – Wednesday, June 6, 2018
The Obama administration — despite repeatedly assuring Congress that Iran would remain barred from the U.S. financial system — secretly mobilized to give Tehran access to American banks to convert the windfall of cash it received from sanctions relief under the 2015 nuclear deal into dollars, an investigative report by the Senate has revealed.
A copy of the report, obtained by The Washington Times, outlines how Obama-era State and Treasury Departmentofficials discreetly issued a special license for the conversion to a major Omani bank and unsuccessfully pressured two U.S. banks to partake in the transaction, all while misleading lawmakers about the activities.
The document, compiled by the Senate's Republican-led chief investigative subcommittee, began circulating Tuesday, just as the Trump administration issued its harshest warnings to date to foreign governments and companies to avoid doing business with Iran or find themselves in the crosshairs of Washington's reimposition of sanctions as part of Mr. Trump's withdrawal from the nuclear deal.
"Companies doing business in Iran face substantial risks, and those risks are even greater as we reimpose nuclear-related sanctions," said Sigal Mandelker, Treasury Department undersecretary for terrorism and financial intelligence.
She also called on foreign governments to harden their financial systems against "deceptive" Iranian transactions that ultimately channel money to terrorists.
The Iranian government "uses shell and front companies to conceal its tracks" as part of an elaborate scheme designed to procure cash for the Quds Force of Iran's militant Islamic Revolutionary Guard Corps, which the U.S. designates as a terrorist organization, Ms. Mandelker said.