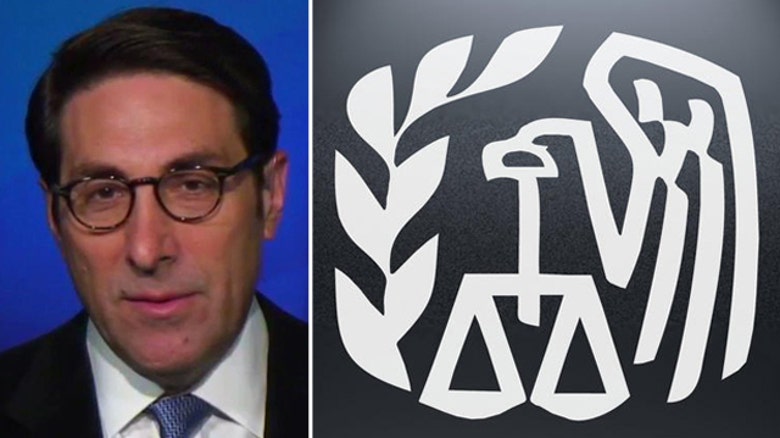 Jay Sekulow, chief counsel at the American Center for Law and Justice, testified before a House committee yesterday on the IRS scandal. He's representing 41 of the conservative groups that say they were illegally targeted by the IRS.
---
IRS's 'Apprentice' Parody Video Will Have Taxpayers Saying 'You're Fired!'
Obama to O'Reilly: 'Not a Smidge of Corruption' at IRS
---
During his testimony, he pointed to emails sent by former IRS official Lois Lerner that appear to contradict the administration's assertions that the targeting was not a coordinated effort from Washington.
The emails were released by the House Ways and Means Committee as part of its probe of the IRS scandal.
Sekulow explained that the emails show Lerner in contact with the IRS' chief counsel and other top lawyers at least a year before the scandal became public. He said that Lerner wrote about coming up with new rules to restrict non-profit groups.
"They wanted to do it 'off-plan,' which means off the books so it's not on the public calendar. And all of that was taking place while the targeting was going on," he explained. Sekulow says the emails disprove the Obama administration's story about the targeting originating in a remote office among lower level IRS agents.
---
Explosive IRS Hearing: 'Will You Let Them Get Away With This?'
---
Sekulow believes the email is a "smoking gun" in his plaintiffs' case against the IRS.
"Legally, the IRS has been caught red-handed and the American people and certainly our plaintiffs are not taking it lying down," said Sekulow. He believes a special prosecutor must be called on to investigate, since the head of the current probe has been found to be a big Obama campaign donor.
"When you see these emails and you understand what's in them, you realize the highest level of the IRS was conspiring with Lois Lerner at least a year before this scandal broke. And what they've attempted to do now is just cover their tracks."
Watch the full discussion above.